July 4, 2013
Mozilla launches Firefox OS smartphones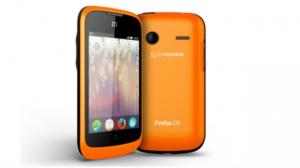 Mozilla has launched the first of two smartphones that will run on the Firefox operating system.
Details about the phone had been announced at the Mobile World Congress event in Barcelona earlier this year and buzz has been building in the industry since then.
The initial release is in Spain only, however, and the company has partnered with Telefonica to deliver the new handsets. While the phones are Firefox OS-branded, the design for the phones themselves has been provided by ZTE and Alcatel.
Mozilla is targeting the entry-level area of the smartphone market and has no current ambitions to take on the high-end where the iPhone and Samsung Galaxy handsets dominate.
The thoroughly reasonable price tag of €69 – which includes €30 of credit for pre-paid users – has already got people talking. However, there is some concern that the phones won't be able to compete unless the OS manages to attract a large number of app developers. This is especially significant given the low spec of the handsets.
The open-source nature of Firefox should go some way to attracting developers and there are already reports circulating that suggest that the handsets offer a similar user experience to Android handsets.
Written by: Peter Martin
Filed Under: Mobile Software News
Trackback URL: http://www.mobileu.co.uk/2013/07/04/mozilla-launches-firefox-os-smartphones/trackback/
Leave a reply