December 12, 2011
Panasonic rejoins smartphone market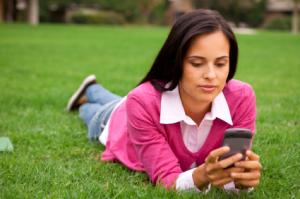 Technology firm Panasonic is set to rejoin the smartphone market, with the launch of its first global smartphone in March of next year.
Very few specifications of the device were confirmed, but it was announced that it will feature a 4.3 inch OLED screen and will be waterproof and dustproof. In addition, the handset shows an NFC logo, leading to speculation that the device will support Google Wale mobile payments.
The device will launch in the US, China and other areas of Asia later in the year but will initially be released in Europe.
Overall the firm is hoping to sell 1.5 million handsets in Europe over the course of the next year and is targeting 15 million smartphone sales worldwide by 2016. However, given that it has only been present in the Japanese market for the past six years, it could face a challenge in achieving these targets.
Toshinori Hoshi, head of Panasonic's mobile communications unit, commented: "We are well aware of our powerful competitors. However, market shares are changing dramatically and if we launch into this fast-changing market we believe we have a chance of a hit."

Written by: Peter Martin
Filed Under: Telecoms News
Trackback URL: http://www.mobileu.co.uk/2011/12/12/panasonic-rejoins-smartphone-market/trackback/
Leave a reply