October 12, 2011
Online traffic from smartphones on the rise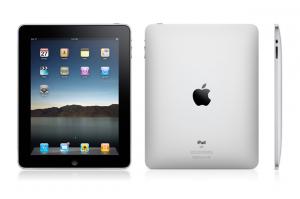 Online traffic from smartphones and even tablets is starting to increase, according to the latest research from comScore.
The study found that the share of non-computer traffic for the US in August stood at 6.8 per cent. Around two thirds of this came from mobile phones, with the remainder accounted for by tablet devices, such as the iPad.
It is thought the increased availability of WiFi is helping to promote the use of mobile devices for internet purposes. Indeed, the August figures shows that 37.2 per cent of US digital traffic coming from mobile phones occurred via a WiFi connection.
Mark Donovan, comScore senior vice-president of mobile, commented on the situation: "As these devices gain adoption, we have also seen the rise of the 'digital omnivores' – consumers who access content through several touchpoints during the course of their daily digital lives."
He added: "In order to meet the needs of these consumers, advertisers and publishers must learn to navigate this new landscape so they develop cross-platform strategies to effectively engage their audiences."
The research also found that one of the most popular uses for a tablet was to use the device to consume news, with 58 per cent of tablet owners looking at world, national or local updates on their tablets.
Written by: Peter Martin
Filed Under: Telecoms News
Trackback URL: http://www.mobileu.co.uk/2011/10/12/online-traffic-from-smartphones-on-the-rise/trackback/
Leave a reply