September 26, 2011
Apps charging phone owners 'without consent'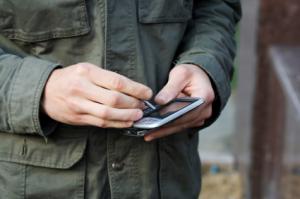 Research has revealed that certain smartphone applications are charging users for their content without informing them or receiving their consent.
Conducted by premium rate regulator Phonepayplus, the investigation found that more plans need to be issued to protect consumers from rogue traders within the sector. To this end, the group has started a consultation on proposals including the strengthening of password requirements, clearer consent to charge and more explanation of the cost of virtual credit.
Paul Whiteing, Phonepayplus chief executive, commented on the impending regulation: "We need to be nimble and flexible in our approach. We know that the best regulation is one that works collaboratively with industry to pre-empt problems that harm consumers and damage markets."
He added that the group will not hesitate to implement "robust sanctioning powers" to push rogue providers out of the market in order to avoid damaging a "vital part of the UK's growing and innovative digital creative economies".
Among the companies to be challenged by Phonepayplus was a service that claimed to be a 'free battery saver' app. However, it was shown to contain malware that automatically accessed the phone's text message service and sent and received texts to premium services without the user's knowledge.
The regulator shut down the group and imposed a substantial fine on those responsible for the app.

Written by: Peter Martin
Filed Under: Mobile Software News
Trackback URL: http://www.mobileu.co.uk/2011/09/26/apps-charging-phone-owners-without-consent/trackback/
Leave a reply