April 15, 2011
One in five smart phones to have NFC technology by 2014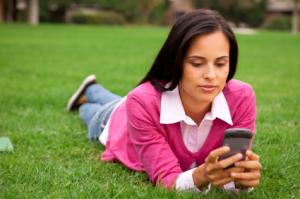 A fifth of smart phones will have Near Field Communication Technology (NFC) by 2014, according to a market forecast from Juniper Research.
The technology, which uses short-range wireless systems to send data back and forth, will make contactless payments more widely available. These allow consumers to make a payment in shops for goods and services simply by waving their smart phone close to a reader.
Juniper says that in the short-term the growth will be driven by mobile networks launching services in 20 countries by the end of 2012. However, it says that business model structures will need to be looked at before NFC devices can reach "critical mass".
With growing use of the technology, the research firm predicts that NFC payment and marketing via vouchers and smart posters will become common amongst retailers and smart phone users.
NFC Retail Marketing and Mobile Payments Report author Howard Wilcox said, "Juniper's market analysis highlighted that, although there are still hurdles ahead, NFC prospects have been boosted by the succession of mobile operator and device vendor announcements. France is a case in point where operators expect to sell one million NFC devices this year."

Written by: Peter Martin
Filed Under: Mobile Handset News
Trackback URL: http://www.mobileu.co.uk/2011/04/15/one-in-five-smart-phones-to-have-nfc-technology-by-2014/trackback/
Leave a reply